Getting your own hands dirty? The employees of Arealita do not shy away from that:
In the course of a property sale of a leisure residence in Hötting, we were faced with the following task: The 150 steps leading to the property were completely overgrown with plants. Not a pretty sight! In addition, the undergrowth made access to the property difficult. Not exactly ideal for a house sale - but no problem for Arealita.
As a solution, our employee and normally real estate salesman Matthias Weger unpacked his secateurs. In his "new function as landscape gardener", he cleaned the 150 steps and freed them from the "plant jungle". In this way, he ensured that the leisure residence was easily accessible for potential buyers. And the end result is really something to be proud of.
And that proves it: We spare no effort to ensure that you sell your property at the best price.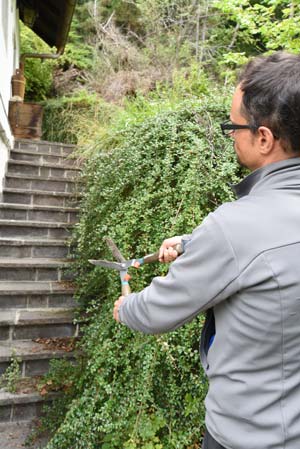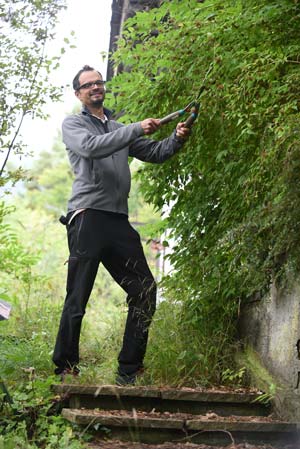 Yours sincerely,
Yours sincerely, Bernhard Großruck