Rent office Innsbruck:
Find office space for a successful business
You would like to rent an office in Innsbruck? Here you will find our offer of office space currently for rent in the Tyrolean capital. Your real estate agent in Innsbruck from Arealita will be happy to advise you on the current rental offer in Innsbruck.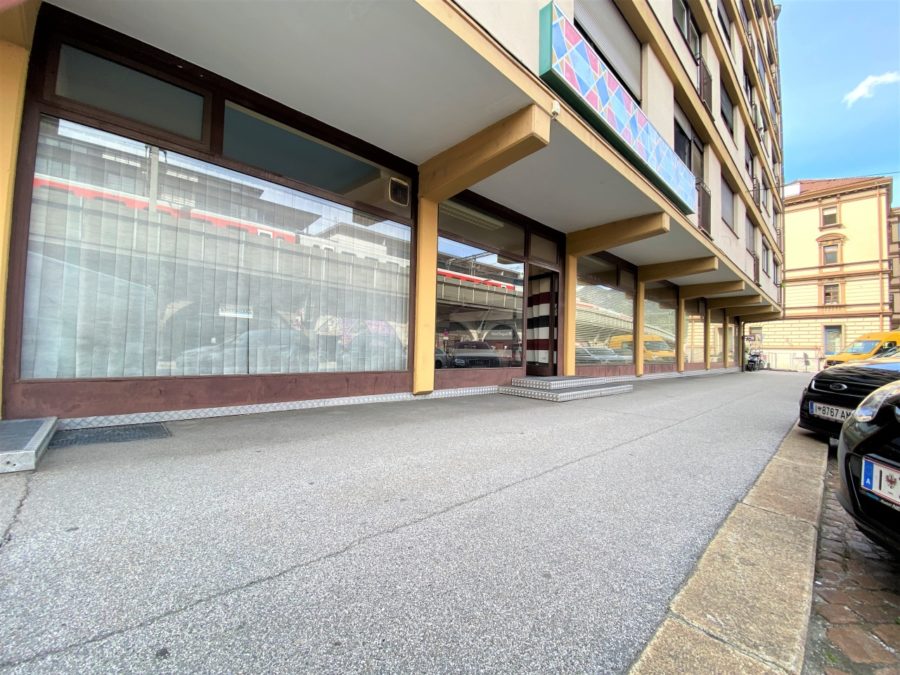 6020 Innsbruck, Office/Practice
Useful area approx:
187 m²
Gesamtmiete:
EUR 3,577.00
Total net charge:
EUR 3,577.00
Unfortunately no object found...
Refine your search using our search mask or contact us! We always have secret tips to choose from that we do not publish. E-mail: immobilien@arealita.at or call us at +43 512 580 242.
Rent an office in Innsbruck: Best location at fair prices

Rent an office instead of buying
and save taxes.

Exact list
of additional costs in the exposé.

Viewing appointment possible within
7 days after request.



Relocation or new opening? This is how easy it is to rent your new office in Innsbruck

Information about your new office space:
Upon request, we will send you an exposé with details of the office space by e-mail. This contains all the important information about the nature and equipment of the office space. The floor plan, location, room description, amount of operating costs and incidental contractual costs are listed in detail.

Procedure until you move into your new office:
If you are interested, you will receive an appointment to view the property within a week of contacting us. After reaching an agreement with the landlord, the contract will be signed. Until you move in, you still have to transfer the deposit and the first month's rent to the landlord's account. The fee for the rental contract must also be paid to the landlord.

Amount of service charges:
Commission, brokerage and contract preparation costs are deemed to be ancillary costs to the rental contract. The broker's commission is based on the statutory provisions. The landlord will charge you the commission and pass it on to the competent tax office. You pay the contract preparation costs directly to the lawyer who draws up the tenancy agreement.

Your estate agent will conduct the negotiations:

The most common points of negotiation when renting an office in Innsbruck are the duration of the contract and the equipment. There are no legal regulations regarding the rental period for offices. Your real estate agent represents your interests vis-à-vis the landlord. The furnishing of the office space is also a matter of negotiation, which your real estate agent from Innsbruck can take care of for you.

Rent an office in Innsbruck at a reasonable price:

Currently, the average rent for offices in the Tyrolean capital is around 10 euros per square metre, provided that a rent can be freely agreed.
Bernhard Großruck is a lawyer, broker and real estate expert. He knows the market and takes care to offer you offices in Innsbruck at reasonable prices. Thanks to his qualifications, he can assess whether a property is being sold at too high a price and prevent you from doing so.

Get to know the landlord:
Would you like to meet the person who will rent you the new office? Your estate agent makes this possible. Depending on the agreement, you can meet the landlord of your new office on neutral ground in our office premises, or directly during the inspection of the commercial property.
Your advantages when you rent an office from Arealita

Small and flexible team:
The size of our team allows us to act flexibly and react quickly.

Legal certainty:
You get legal certainty through legal training of the managing director and a team of certified brokers.

Fair prices:
Our estate agents know the property market inside out and can give realistic price recommendations.
What our customers say about us
We discovered a flat on the internet at Arealita Immobilien that exactly matched our expectations. Mr. Weger was very competent from the beginning, available at all times and gave us the best advice on all questions about the property and the rental contract. We were not pushed to make a hasty decision, which we also found very pleasant.
Mr. Bernhard Großruck was able to create a professional advertisement with beautiful photos of my furnished flat. Thus, he quickly found a reliable and trustworthy tenant for my flat in Innsbruck. I would like to thank him for the good cooperation and quick handling.
Mr. Bernhard Großruck was a great help to me in the valuation
of my property in Innsbruck-Land.
The team of Arealita Immobilienmakler with Matthias Weger is very competent, nice and reliable. We will gladly use the service again.
When selling my garçonnière in Innsbruck, I felt very well looked after by Arealita Immobilientreuhand und Sachverständigen GmbH. Reliable, serious and customer-oriented - a top service.
I would like to thank you again for the great work and support both in buying and renting my property in Innsbruck! I couldn't imagine it any better. All the best for the future!
We found Arealita to be very professional and friendly. The whole process was uncomplicated and quick for us as sellers.
We can ONLY recommend.