Real estate agent in Telfs:
Buy or sell flats, houses and building land
Here you can see a selection of our current properties in Telfs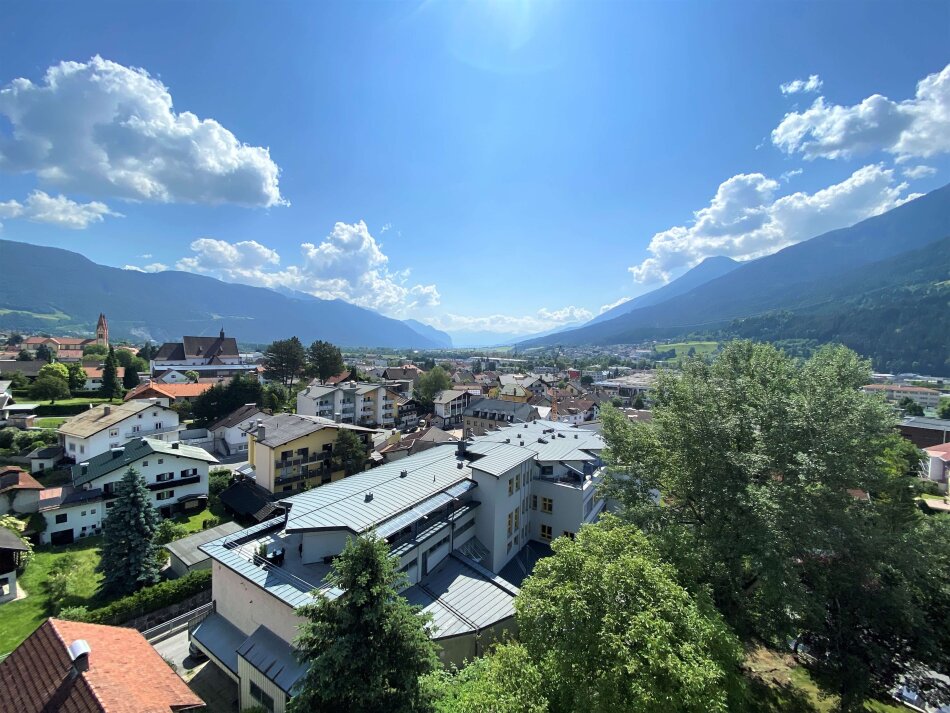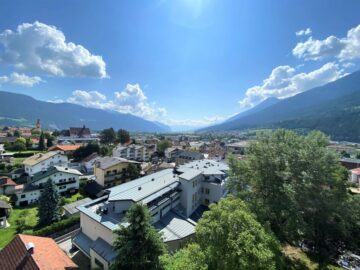 6410 Telfs, Wohnung
Living space approx:
62,12 m²
Purchase price per m²:
3.863,49 EUR
Purchase price:
240.000 EUR
Unfortunately no object found...
Refine your search using our search mask or contact us! We always have secret tips to choose from that we do not publish. E-mail: immobilien@arealita.at or call us at +43 512 580 242.
Real estate agent Telfs: Our offer at a glance

Buying property in Telfs
Are you looking for the perfect condominium in the market town of Telfs? Or do you want to buy a house with a garden, a building plot or a commercial property in Telfs? At Arealita you will find old and new buildings, plots with or without old stock in and outside the centre of Telfs.
If you like one of the properties in our portfolio, send us an enquiry by e-mail. We will send you an exposé with all the important information about the property you have selected, including the floor plan and location, a precise list of ancillary costs and informative photos.
Thanks to many years of experience as an expert for real estate, we can give you the best advice when it comes to the appropriate price and the formalities involved in buying a flat. During a viewing, you can get to know not only the flat, but also the seller , if you wish. You will receive an appointment for a viewing no later than one week after contacting us.

Rent property in Telfs
Are you looking for a rental flat in Telfs? Or do you want to rent a whole house? Whether you are looking for a rental property for yourself or the whole family, whether you prefer to rent a house with a garden or a flat with a terrace or balcony: at Arealita you will find what you are looking for. Even if you want to rent office or storage space in Telfs, you've come to the right place.
Are you interested in one of the listed properties, but still have questions? Send us an enquiry by email and we will send you an exposé with all the details of the flat, including costs, location, floor plan and informative photos. We offer you a viewing appointment within a week and are also happy to answer any questions you may have after signing the rental contract.

Selling real estate in Telfs
You want to sell a flat, a house or a plot of land in Telfs? Are you wondering what an appropriate selling price for your property is? Our goal is to make the selling process as easy as possible for you and to achieve a good price in the process.
Thanks to years of experience in selling real estate and as a real estate appraiser, we know the necessary steps and formalities and are happy to advise you on taxes and the purchase contract. We take care of informative photos of your property and take over the contacting and viewing with interested parties.
The entire sales process at Arealita is usually faster than usual on the market: we owe this to our reservation system and constant contact with buyers and tenants.
We will be happy to answer any further questions during a free initial consultation!

Rent a flat in Telfs
Thanks to Arealita, you can rent out your property without much effort. As real estate agents with years of experience, we know all the necessary steps and hurdles of letting and can save you time and money.
From the first meeting to the handover of the keys, we will provide you with all the necessary information and documents. We put your flat in the limelight with informative photos and handle enquiries and viewing appointments with interested parties. Once we have found the right tenants for you, we draw up the tenancy agreement. Only then do we charge the agent's commission. Depending on the rental period and type of property, this is calculated from the net rent, net operating costs and net heating costs.
We will be happy to answer any further questions during a free initial consultation!
Your advantages with Arealita, real estate agent in Telfs

Legal certainty:
You receive legal certainty, which we can offer thanks to legal training and certified brokers.
Free initial consultation:
Our first consultation appointment costs you nothing.
NEW! We take on direct customer contacts:
We take over talks, viewings etc. with tenants and buyers.

Acting as trustee:
We are available to you as trustee and thus offer security in the purchase transaction.

Collection from offices and authorities:
Thanks to us, you save ways - we collect documents from offices and authorities for you.
}
Fast buying/selling:
We offer fast buying and selling. We owe this to our know-how and experience.

Professional ads:
Arealita creates professional photos itself, which enhance our real estate ads and make them visible.

Small and flexible team:
The size of our team allows us to act flexibly and react quickly.
Fair prices:
We can give you realistic price recommendations because we know the property market inside out.


Planning without nasty surprises:
No fear of nasty surprises thanks to precise process planning.
What our customers say about us
We discovered a flat on the internet at Arealita Immobilien that exactly matched our expectations. Mr. Weger was very competent from the beginning, available at all times and gave us the best advice on all questions about the property and the rental contract. We were not pushed to make a hasty decision, which we also found very pleasant.
Mr. Bernhard Großruck was able to create a professional advertisement with beautiful photos of my furnished flat. Thus, he quickly found a reliable and trustworthy tenant for my flat in Innsbruck. I would like to thank him for the good cooperation and quick handling.
Mr. Bernhard Großruck was a great help to me in the valuation
of my property in Innsbruck-Land.
The team of Arealita Immobilienmakler with Matthias Weger is very competent, nice and reliable. We will gladly use the service again.
When selling my garçonnière in Innsbruck, I felt very well looked after by Arealita Immobilientreuhand und Sachverständigen GmbH. Reliable, serious and customer-oriented - a top service.
I would like to thank you again for the great work and support both in buying and renting my property in Innsbruck! I couldn't imagine it any better. All the best for the future!
We found Arealita to be very professional and friendly. The whole process was uncomplicated and quick for us as sellers.
We can ONLY recommend.
Real estate in Telfs
Telfs is a market town with over 15,000 inhabitants in the district of Innsbruck-Land. The market community is located in the Inn Valley and comprises a total of 11 villages, the centre of which is the village of Telfs.
Bairbach
Birch Mountain
Brand
Book
Hinterberg
Fiefdom
Mösern
Plates
St. Vitus
Telfs
Wildmoss
The majority of the community's inhabitants live in the village of Telfs. Mösern is the second largest village with about 300 inhabitants. The centre in particular benefits from a well-developed infrastructure and a range of cultural and sporting leisure opportunities.
The real estate market in Telfs
Between old flats and modern townhouses, flat hunters in Telfs are guaranteed to find what their heart desires: single and couple flats, detached houses and house halves are available. Those looking for commercial space will also find what they are looking for in Telfs.
Average property prices in Telfs:
Rental price for private flats per square metre: €10-13*.
Rental price for warehouse/halls per square metre: 10 €*
Rental price for offices per square metre: 10 €*
Purchase price for private flats per square metre: €4,500*.
Purchase price for building plot per square metre: 600 €*
* As of 02.06.2020. These are average prices and may vary depending on location.
If you want to sell a flat, a house or a plot of land, it is worth having the price estimated by a real estate expert.
Good infrastructure with many educational institutions and strong transport network
In Telfs you benefit from a well-functioning infrastructure network, numerous educational institutions and a wide range of leisure activities.
The public transport network in Telfs is well developed. Commuters benefit from the good ÖBB train connection as well as the good connection to the Inntal motorway. This means, for example, that Innsbruck, 27 km away, can be reached in only about 25 minutes. In addition, buses run at regular intervals to the surrounding villages and to the provincial capital of Innsbruck.
In addition to large companies such as Liebherr, Thöni and Leitner, there are also numerous smaller companies that create jobs and thus also make their contribution to the steady population growth in Telfs.
A whole range of schools are part of Telfer's educational offer, including the commercial school and commercial academy eco Telfs, the polytechnic school, a technical high school and a special education centre. In addition, there is also school afternoon and summer care for younger children.
Around the centre of Telfs there is a wide range of shopping opportunities: From the shopping mile to the Inntalcenter and the telfsPARK, there are numerous shops that invite you to shop and stroll. And there is no shortage of culinary delights: there are numerous cafés, restaurants and bars in and around the centre of Telfs.
There is something for everyone in the wide range of leisure activities on offer: in Telfs you can quickly get out into nature and explore the surrounding area on hiking and cycling trails. Events, museums and customs such as the Schleicherlaufen, which is known throughout Tyrol, round off the offer.
Cultural leisure activities & customs

Sporting leisure facilities:
Are you interested in real estate in the area?