Real estate expert in Innsbruck for real estate in Tyrol:
Certified real estate appraisal in Tyrol by Bernhard Großruck, M.A.
Are you looking for an expert for real estate in Tyrol ? Here you can find out why you have found your real estate valuer in Innsbruck with Bernhard Großruck.
Generally sworn and judicially certified expert in the fields of real estate valuation and rent from Innsbruck for real estate in Tyrol

Bernhard Großruck is
real estate agent and expert
in one person.

He will take care of the necessary
official and official channels for the
preparation of your expert opinion.
w
Your initial consultation for the
preparation of a real estate appraisal
is non-binding and free of charge.



Bernhard Großruck is your expert for real estate in Innsbruck in the following fields:
Properties used for commercial or industrial purposes
Apartment buildings and mixed-use properties
Single-family houses
Two-family houses
Business premises
Rent and user fee
Building plots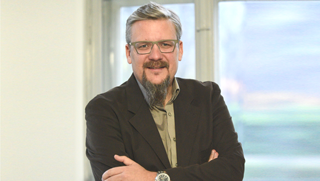 Procedure up to the completion of your real estate appraisal for official submission:
Free and non-binding initial consultation: Get in touch and we will arrange an appointment.
Initial meeting: During this meeting, you describe to me what I can do for you and answer the first questions about your property.
Quotation preparation: On this basis, I can prepare a quotation for you, in which you will then find the individually determined price for your expert opinion.
Checklist: If you accept my offer, I will send you a list of all the documents I need from you to prepare the expert opinion.
Take care of official business: I request everything that you cannot provide yourself in terms of documents from the relevant offices and authorities.
Preparation of findings: I prepare findings on the basis of these documents.
Site inspection: We arrange another appointment on site to inspect the property.
Process selection: Based on this site visit, I can select the appropriate assessment procedure.
Draw up an expert opinion: I draw up the expert opinion on this basis.
Digital copy: As my client, you will receive the expert opinion in digital form.
Duration: This whole process usually takes 4 weeks from the time the order is placed. Provided all the necessary documents are available.
Kosten: Gerichtsachverständigengutachten kosten meist ca. ab 2.500 Euro zzgl. 20% Umsatzsteuer. Faktoren für die Honorarhöhe sind unter anderem Größe der Immobilie, Baujahr, vermietet oder leer. Zögern Sie nicht, mich für ein individuelles Angebot zu kontaktieren.
Legal certainty for you through relevant training:
My qualification as a real estate valuer is based on 3 pillars:
Studienabschluss der Rechtswissenschaften und einschlägige Praxis in Mietrecht, Grundbuchsrecht etc
Postgraduate training at the LBA - Liegenschafts Bewertungs Akademie(https://www.lba-cvc.at/)
langjährige Erfahrung als Immobilienmakler in Innsbruck und Innsbruck Land und ganz Tirol und damit einhergehende Marktkenntnis
In addition, court-certified experts are legally obliged to undergo further training on a regular basis. Therefore, I attend professional training courses at intervals of no more than 5 years. This is how I obtain my certification as an expert for real estate by the Innsbruck Regional Court.
For you, this means: regular further training to ensure that you receive property valuations of the highest possible quality.
Ongoing activity as a real estate agent:
As a real estate agent in service, I can prepare valuation reports for you in line with the market. This means that I always keep an eye on the current market in my ongoing work as an estate agent.
I incorporate the knowledge gained from this into the valuation of your property. Properties that are offered at a market price can usually be marketed more quickly.
Expert for real estate in the private sector:
You want to sell and do not know the value of your property.
You are selling and you are afraid that you are asking for too little.
When selling, you want to offer seriously and with a market price.
You already have a buyer for your private property and would like to know whether their offer is reasonable.
Property valuation for commercial sales:
You need the value of your commercial property that you want to sell for the balance sheet.
Your commercial property is to be valued in the course of a business valuation.
When you still need a real estate expert:
Paying out inheritance: You would like to pay out an inheritance during your lifetime and need the value of your property for the fair distribution among the beneficiaries.
Estate planning: You also need the value of your property for precise estate planning (for example, when drawing up a will).
Divide inheritance fairly: You can avoid disagreements among your heirs by knowing the exact value of your property in order to divide it fairly.
Loan calculation: You want to buy a home with your partner and need the exact value to apply for a loan.
Drawing up a contract ofsale: You have a contract of sale drawn up and need a real estate appraisal to determine the value.
Your advantages with Bernhard Großruck as an expert for real estate in Innsbruck
Realistic price determination:
I incorporate my market knowledge as a real estate agent into the property valuation and thus determine a market price for you.

Quality assurance:
As a generally sworn and judicially certified expert in the fields of real estate valuation and rent, I regularly attend further training courses on the subject.
Free initial consultation:
Your first consultation appointment is non-binding and free of charge. This way you can make sure that I am the right real estate appraiser for your matter.
What my clients say about me
Mr. Bernhard Großruck was a great help to me in the valuation
of my property in Innsbruck-Land.