Real Estate Mieming:
Rent and buy at fair prices
Here you can see a selection of our properties in Mieming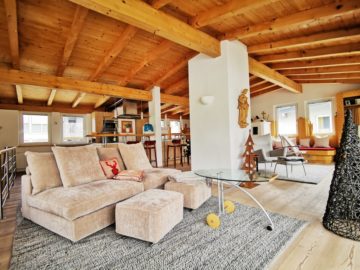 6416 Obsteig, Attic flat
Living space approx:
132,41 m²
Useful area approx:
132,41 m²
Unfortunately no object found...
Refine your search using our search mask or contact us! We always have secret tips to choose from that we do not publish. E-mail: immobilien@arealita.at or call us at +43 512 580 242.
Real Estate in Mieming: Our offer at a glance

Buying property in Mieming
A house in the countryside, with a garden and enough space for the whole family? Or would you prefer a flat in an apartment building with a balcony and lots of sun? Are you looking for a building plot or commercial space? Or do you want to buy a whole hotel? Whatever you decide: Arealita is there to help you with the purchase of your property.
Be inspired by our offer in Mieming and find a flat or a detached house at a guaranteed fair price with Arealita. On request by e-mail, we will send you an exposé with all the important information about your chosen property in Mieming.
At the latest one week after contacting us, you will receive an appointment to view the property in person, so that you can get an idea of your new home. We will advise you and help you with any formalities. In addition, we are always available to answer any questions you may have about buying a flat.

Rent property in Mieming
Are you looking to rent a flat or a house in Mieming? Or are you looking for office or storage space, or even a hotel to lease? At Arealita you will find flats of all sizes, for families and couples. Send us your enquiry by e-mail if you like one of our rental flats in Mieming, and we will send you an exposé with all the details , including costs, location, floor plan and informative photos.
We offer you a viewing appointment within a week and are always happy to answer any questions you may have.
Your advantages with Arealita
Legal certainty:
You receive legal certainty, which we can offer thanks to legal training and certified brokers.

Planning without nasty surprises:
No fear of nasty surprises thanks to precise process planning.
Fair prices:
We can give you realistic price recommendations because we know the property market inside out.
What our customers say about us
We discovered a flat on the internet at Arealita Immobilien that exactly matched our expectations. Mr. Weger was very competent from the beginning, available at all times and gave us the best advice on all questions about the property and the rental contract. We were not pushed to make a hasty decision, which we also found very pleasant.
Mr. Bernhard Großruck was able to create a professional advertisement with beautiful photos of my furnished flat. Thus, he quickly found a reliable and trustworthy tenant for my flat in Innsbruck. I would like to thank him for the good cooperation and quick handling.
Mr. Bernhard Großruck was a great help to me in the valuation
of my property in Innsbruck-Land.
The team of Arealita Immobilienmakler with Matthias Weger is very competent, nice and reliable. We will gladly use the service again.
When selling my garçonnière in Innsbruck, I felt very well looked after by Arealita Immobilientreuhand und Sachverständigen GmbH. Reliable, serious and customer-oriented - a top service.
I would like to thank you again for the great work and support both in buying and renting my property in Innsbruck! I couldn't imagine it any better. All the best for the future!
We found Arealita to be very professional and friendly. The whole process was uncomplicated and quick for us as sellers.
We can ONLY recommend.
Real estate in Mieming
The particularly family-friendly municipality of Mieming is located on the picturesque Mieminger Plateau. Nature is close enough to touch here: the ideal place to fulfil your dream of living in the countryside and make your own home a quiet retreat for you and the whole family.
The real estate market in Mieming
Old farmhouses with gable decorations, traditional Tyrolean architecture and modern apartment buildings can be found here in equal measure. Village shops, from the supermarket to the butcher and the baker, save long distances and are places of exchange, as are several cafés and restaurants.
Average property prices in Mieming
Rent for private flats per square metre: €12*
Rent for offices per square metre: €10*
Rent for warehouses/halls per square metre: €6*
Purchase price for private flats per square metre: €4,500*
Purchase price for building land per square metre: €400*
* As of 13.05.2020. These are average prices and may vary depending on location.
The municipality includes the 12 districts
Untermieming,
Weidach,
Fiecht,
Lake,
Tabland,
Zein,
Obermieming,
Barwies,
Zirchbichl,
Krebsbach,
Fronhausen and
Freundsheim
High quality of life for families and nature lovers
Nearby kindergartens and schools as well as a varied range of activities for children make Mieming the ideal place for families. Those who like to live in the middle of nature benefit from the colourful variety of plants and the many cycling and hiking paths.
The town of Telfs can be reached in about 15 minutes by bus, which usually runs every hour. There is also a direct bus connection to Innsbruck, with which the provincial capital can be reached within about 45 minutes.
Useful links:
Are you interested in real estate in the area?