Real Estate Wattens:
Rent and buy at fair prices
Real estate in Wattens: Here you can see a selection of our current properties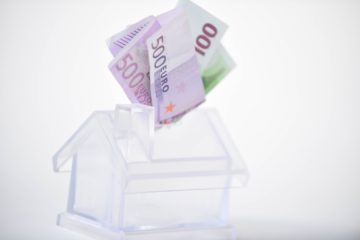 6112 Wattens, Apartment
Useful area approx:
86 m²
6112 Wattens, Apartment
Living space approx:
99,97 m²
Useful area approx:
99,97 m²
Purchase price:
EUR 350,000
Unfortunately no object found...
Refine your search using our search mask or contact us! We always have secret tips to choose from that we do not publish. E-mail: immobilien@arealita.at or call us at +43 512 580 242.
Real Estate in Wattens: Our offer at a glance

Buying property in Wattens
Do you dream of a detached house with a garden? Or a condominium with a balcony or terrace? No matter which property you want to buy in Wattens, Arealita helps you to realise your dream home or to find the right commercial space. Even if you are looking for a building plot in Wattens, we can help you. Thanks to years of experience, we can assess the value of the property very well and guarantee you a fair price.
Send us your enquiry by e-mail and we will send you an exposé with all the important information about your chosen property in Wattens. In addition to informative photos, you will also find a precise breakdown of the costs and a floor plan of the property.
At the latest one week after contacting us, you will receive an appointment to view the property in person, so that you can get an idea of your new home. We will advise you and help you with any formalities. In addition, we are always available to answer any questions you may have about buying a flat.

Rent real estate in Wattens
You want to rent a flat, a house or a commercial space in Wattens? At Arealita you will find flats and commercial spaces of all sizes. Send us your enquiry by e-mail if you like one of our rental properties in Wattens and we will send you an exposé with all the details , including costs, location, floor plan and informative photos.
We offer you a viewing appointment within a week and are always happy to answer any questions you may have.
Your advantages with Arealita
Legal certainty:
You receive legal certainty, which we can offer thanks to legal training and certified brokers.

Planning without nasty surprises:
No fear of nasty surprises thanks to precise process planning.
Fair prices:
We can give you realistic price recommendations because we know the property market inside out.
What our customers say about us
We discovered a flat on the internet at Arealita Immobilien that exactly matched our expectations. Mr. Weger was very competent from the beginning, available at all times and gave us the best advice on all questions about the property and the rental contract. We were not pushed to make a hasty decision, which we also found very pleasant.
Mr. Bernhard Großruck was able to create a professional advertisement with beautiful photos of my furnished flat. Thus, he quickly found a reliable and trustworthy tenant for my flat in Innsbruck. I would like to thank him for the good cooperation and quick handling.
Mr. Bernhard Großruck was a great help to me in the valuation
of my property in Innsbruck-Land.
The team of Arealita Immobilienmakler with Matthias Weger is very competent, nice and reliable. We will gladly use the service again.
When selling my garçonnière in Innsbruck, I felt very well looked after by Arealita Immobilientreuhand und Sachverständigen GmbH. Reliable, serious and customer-oriented - a top service.
I would like to thank you again for the great work and support both in buying and renting my property in Innsbruck! I couldn't imagine it any better. All the best for the future!
We found Arealita to be very professional and friendly. The whole process was uncomplicated and quick for us as sellers.
We can ONLY recommend.
Real estate in Wattens
The municipality of Wattens in the district of Innsbruck Land has around 8,000 inhabitants and is best known for the companies Swarovski and Papierfabrik Wattens. In addition to these, many other companies have settled here in the meantime. In addition, the co-working space Werkstätte Wattens is a magnet for young entrepreneurs. This also has an effect on the housing market in Wattens.
The property market in Wattens
There are numerous flats of various sizes in Wattens, but those looking for a house with a garden can also find what they are looking for here. Whether you are looking for a house with a garden or a flat with a terrace or balcony, whether you are looking for an old or a new flat, Wattens offers a wide range of high-quality properties. You can expect the following average prices in Wattens:
Average property prices in Wattens:
Rental price for private flats per square metre: €13*
Rental price for offices per square metre: €12*
Rental price for halls/warehouses per square metre: €10*
Purchase price for private flats per square metre: €4,300*
Purchase price for building land per square metre: €400*
* As of 13.05.2020. These are average prices and may vary depending on location.
High quality of life for working people
Thanks to the many companies based in Wattens, there are also a correspondingly large number of jobs. Entrepreneurs and employees with families benefit from the childcare services in Wattens, which range from childminders for the youngest to afternoon care for children of primary school age. In addition, numerous sports and cultural clubs here offer the opportunity to get involved in the village community in Wattens. Those looking for a balance to their daily work in nature will find it on the hiking and cycling trails around Wattens.
Sporting leisure activities in and around Wattens:
Cultural leisure activities in and around Wattens:
Are you interested in real estate in the area?