Real estate in the Zillertal:
Rent and buy at fair prices
Real estate in the Zillertal: Here you can see a selection of our current properties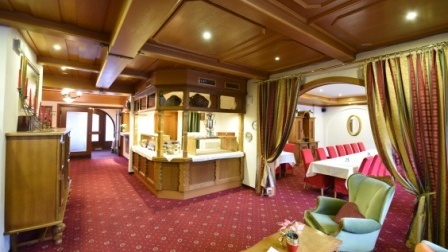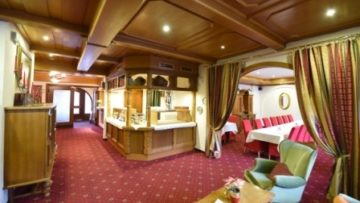 6284 Ramsau in the Zillertal, Hotel
Unfortunately no object found...
Refine your search using our search mask or contact us! We always have secret tips to choose from that we do not publish. E-mail: immobilien@arealita.at or call us at +43 512 580 242.
Real Estate in Zillertal: Our offer at a glance

Buy property in the Zillertal
Are you looking for a freehold flat or a detached house in the Zillertal? Or do you want to buy a building plot or commercial space in the Zillertal? Do you want a house with holiday flats or even a hotel near the ski resorts? At Arealita you will find properties across the Zillertal, from Strass to Fügen and Mayrhofen. If one of our properties appeals to you, then send us an enquiry by e-mail and we will send you an exposé with all the important information about the property you have selected.
You will receive an appointment for a viewing no later than one week after contacting us. Thanks to our experience as real estate agents and appraisers , we can provide you with the best advice when it comes to the appropriate price and the formalities involved in buying a flat.

Rent a flat in the Zillertal
At Arealita you can find flats, houses and commercial space for rent. Even if you want to lease a hotel in the Zillertal, which is popular with tourists, you will find what you are looking for. Properties of various sizes, with garden or terrace, in the middle of nature or in one of the numerous villages of the Zillertal are part of the wide range of offers.
If you are interested in one of our rental properties, please let us know by sending us an enquiry by e-mail. We will then send you an exposé with all the details, including costs, location, floor plan and informative photos.
We offer you a viewing appointment within one week of contacting us and are always happy to answer any questions you may have about your rights and obligations as a tenant.
Your advantages with Arealita
Legal certainty:
You receive legal certainty, which we can offer thanks to legal training and certified brokers.

Planning without nasty surprises:
No fear of nasty surprises thanks to precise process planning.
Fair prices:
We can give you realistic price recommendations because we know the property market inside out.
What our customers say about us
We discovered a flat on the internet at Arealita Immobilien that exactly matched our expectations. Mr. Weger was very competent from the beginning, available at all times and gave us the best advice on all questions about the property and the rental contract. We were not pushed to make a hasty decision, which we also found very pleasant.
Mr. Bernhard Großruck was able to create a professional advertisement with beautiful photos of my furnished flat. Thus, he quickly found a reliable and trustworthy tenant for my flat in Innsbruck. I would like to thank him for the good cooperation and quick handling.
Mr. Bernhard Großruck was a great help to me in the valuation
of my property in Innsbruck-Land.
The team of Arealita Immobilienmakler with Matthias Weger is very competent, nice and reliable. We will gladly use the service again.
When selling my garçonnière in Innsbruck, I felt very well looked after by Arealita Immobilientreuhand und Sachverständigen GmbH. Reliable, serious and customer-oriented - a top service.
I would like to thank you again for the great work and support both in buying and renting my property in Innsbruck! I couldn't imagine it any better. All the best for the future!
We found Arealita to be very professional and friendly. The whole process was uncomplicated and quick for us as sellers.
We can ONLY recommend.
Real Estate in the Zillertal
More than 37,000 inhabitants live in the Zillertal, spread over 25 municipalities. The most populous municipalities are Fügen and Mayrhofen.
These are the most popular communities in the Zillertal:
The Zillertal is the widest side valley of the southern Inntal. In the south of the valley lie the Zillertal glaciers. They form the natural border to Italy. At the end of the valley is Strass, from there it is not far to Jenbach.
The Zillertal is known for its numerous ski areas, but there are also a number of leisure activities here in summer that make living in the Zillertal particularly attractive.
The real estate market in the Zillertal
The real estate market in the Zillertal has a lot to offer: Here you can fulfil your dream of living in the countryside. At the same time, there is a large selection of living space in the village centres. Hotels, flats, houses with the possibility of renting holiday flats: There is something for almost every need. Those looking for office or storage space can also find what they are looking for in the Zillertal.
Average property prices in the Zillertal:
Rental price for private flats per square metre: €12*.
Rental price for offices per square metre: 12 €*
Rental price for halls/warehouses per square metre: 10 €*
Purchase price for private flats per square metre: €4,500*.
Purchase price for building plot per square metre: 310 €*
* As of 12.05.2020. These are average prices and may vary depending on location.
Infrastructure: own railway & large range of leisure activities
The Zillertal is a wide and sunny valley with many green spaces. It offers a well-developed infrastructure network and a wide range of leisure activities that attract outdoor sports enthusiasts in particular. The mixture of traditional crafts, industry and tourism contributes to a vibrant life.
The Zillertal Railway offers a reliable alternative to bus and car transport, especially during the tourist-rich winter and summer seasons. Almost every one of the communities between Strass and Mayrhofen has a train station or is connected to one by scheduled bus services.
Along the Ziller River, a cycle path leads from Strass to Mayrhofen, repeatedly passing playgrounds, outdoor swimming pools and adventure parks. In addition to this, there are numerous mountain bike trails and hiking paths.
Leisure activities in the Zillertal

Are you interested in real estate in the area?